Mr. Aaron Dilliplane
Japan Amerca Society of Greater Philadelphia
(フィラデルフィア日米協会)
プログラム・パートナーシップ副主任
Mr. Aaron Dilliplane
Gettysburg College Political Science and Japanese Studies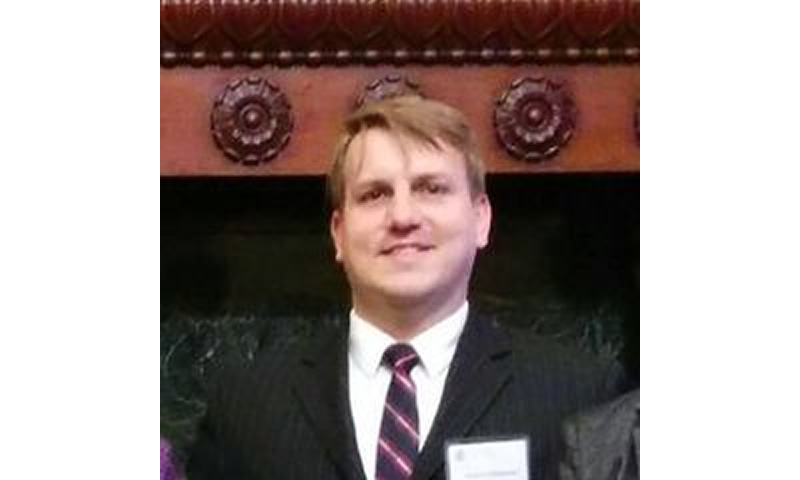 Welcome to our site, Aaron, and thank you for being our newest "Shining Alumni." We'd also like to thank you for taking the time to answer some questions for us. You spent Spring Semester at Kansai Gaidai University in 2004. We're sure you had a good time.
My time at Kansai Gaidai was an incredible learning experience. It was the first time living outside of the USA, and it has changed my life for the better. It's changed the course of life.
What brought you to Japan in the first place?
Starting college, I was really interested in learning about Asian histories and cultures. My college had a good Japanese program and a relationship with KGU. I knew I wanted to study abroad, and thought I would never have a chance to travel as far as Japan, so I had better take the opportunity. I didn't know much about Japan before college, but everything I learned really fascinated me.
Looking back at your time at KGU and experiences in Japan, do any things stand out? Care to share any interesting episodes?
It's really hard to choose a single thing. I had a group of friends and really enjoyed travelling around the Kansai region. I also had an incredible host family, the Morimotos. My host sisters were 7 and 4 at the time, and I was just blown away by how quickly we all bonded. My Otosan didn't speak much English, but we'd watch American action movies together, and he taught me how to use the onsen, which became a big habit for me. Mikako was 7 and taught me Japanese, and I would teach her English. Hinako was only 4, taught me baby Japanese, and would play the taiko game on Playstation. Okaasan, Yayoi, was a KGU alumnae and was just incredible. She was so understanding and encouraging. She gave me the best life advice I've ever had - Don't be afraid to make mistakes. They took me to so many places and taught me so much. When Okaasan took me to the airport to go home, I couldn't stop crying. It made me want to go back. I was able to visit them several times over the next couple years, but at some point, their email address changed, and I lost touch. I feel really bad about that. I really felt like I was a part of the family.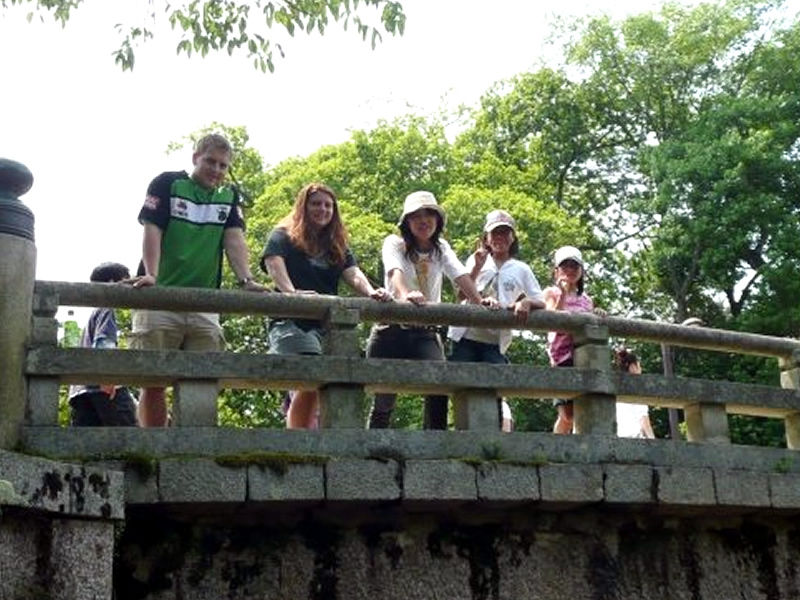 You were fortunate to have such a wonderful host family. It'd be nice if you could get in touch with them again. Incidentally, what do you do now for a living?
For the past 10 years, I've worked for the Japan America Society of Greater Philadelphia, close to where I grew up. I've done a little bit of everything, but my primary focus is developing programs to bring Japan and Japanese culture to Philadelphians. My biggest annual project is the cherry blossom festival. I bring in performers of all stripes - taiko drummers, tea practitioners, martial artists, J-pop/rock acts, and vendors of all kinds for a big day of celebration under the cherry blossoms. When I started, we averaged around 3,000 participants. We've exceeded 15,000 participants in the past couple years. It's really rewarding to be able to share my experience with people who may not have had the same opportunities or want to relive their time in Japan.
Have you had any interesting experiences at work that you could share with us?
Pretty early in my time in the position, I was tasked with organizing a conference that was held in Philadelphia's friendship city, Kobe. It was a pharmaceuticals and life sciences conference. I didn't know much about the content, but it was a great challenge for my communication and organization skills. We had about 200 people participate, including a group of about 20 from Philadelphia. I had to help a lot of people who had never been to Japan before, including leading a group of 6 or so speakers from Philadelphia all the way to Kobe. It was challenging but fun and very rewarding. One night, we had surprise remarks from the Vice-mayor of Kobe. Our professional translator had been released for the day, and I was tasked with translating. I was given a written copy of the remarks, but after the first two sentences, the vice-mayor went off script, and I had to struggle to keep up. It was really difficult, and I am pretty sure I butchered his eloquent phrasing, but I tried my best, and people seemed to get the gist.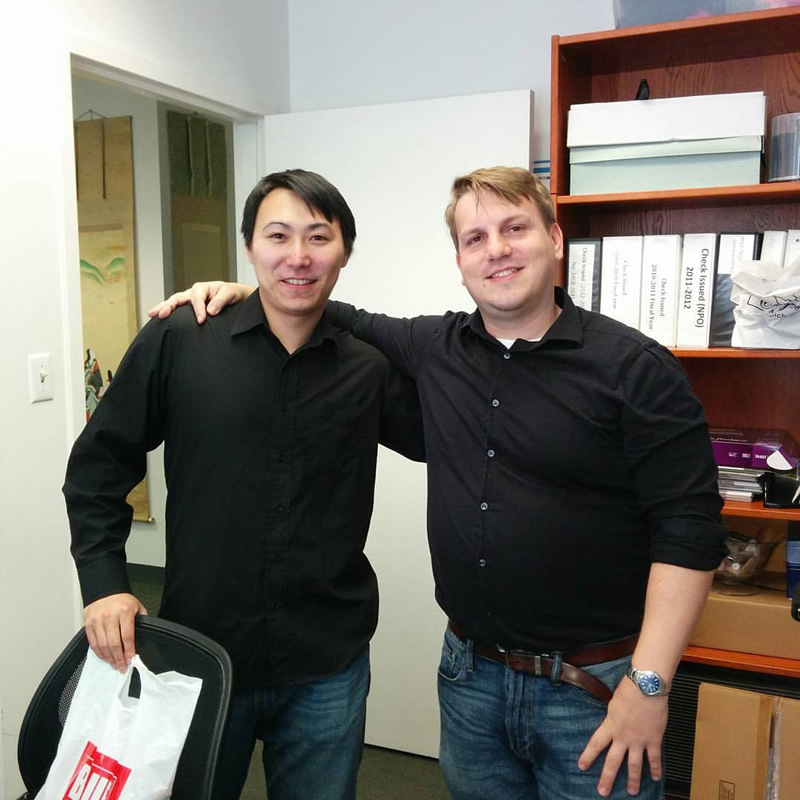 Are there any specific goals that you aim for at work?
My biggest goal is to get more people interested in Japan and more Japanese interested in coming to Philadelphia. I've had some success in the former, but am still working hard on the latter. Philadelphia is such a great city, but being between New York and Washington DC, we often get overlooked. I really hope more people will visit Philly - we have great history, an incredible restaurant scene, and great nature in a big city setting. Plus, we have Shofuso, a traditional 17th century style Japanese house and garden, unlike anything else in the US. It's like a little slice of Japan in Philly.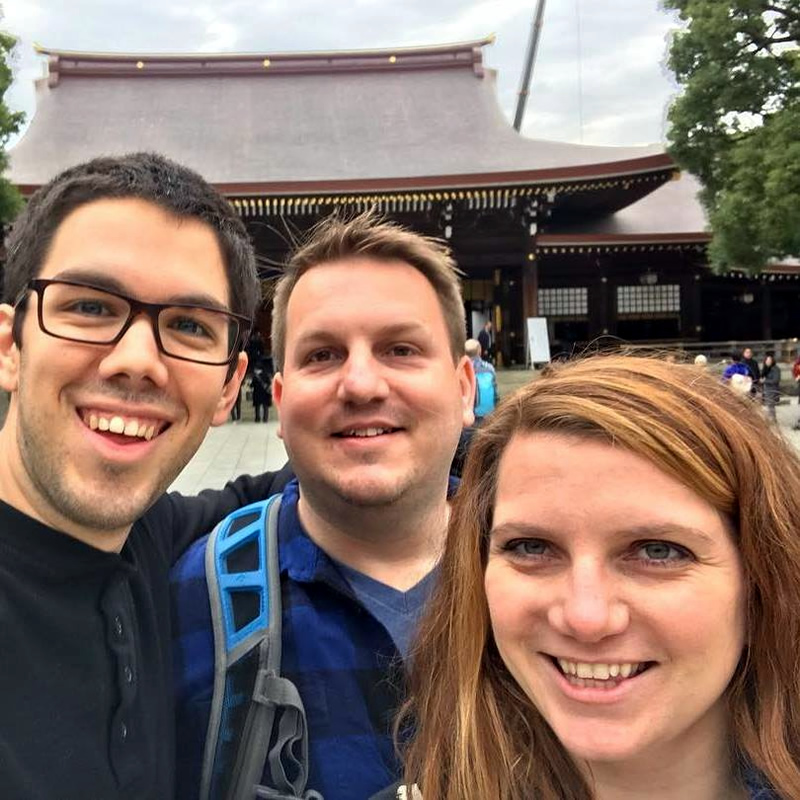 Have any of your experiences studying abroad at KGU helped you in your position today?
Absolutely! If I hadn't studied at KGU, I would never have done the JET Program, and I really doubt I would be doing the work I do today. I don't practice my Japanese language skills as much as I'd like, but I use them pretty regularly, and I get to stay connected with people and places that have been so important to me
That is wonderful! And lastly, any words of advice for current KGU students and for those coming to KGU after you?
I'm going to take a note from my Okaasan. Don't be afraid to make mistakes. You have wonderful opportunities in front of you, and you should embrace them to the fullest. Not everything will go right, but that's how you learn and grow. There's a lot less room to try new things as you get older, so take advantage of every opportunity while you have it.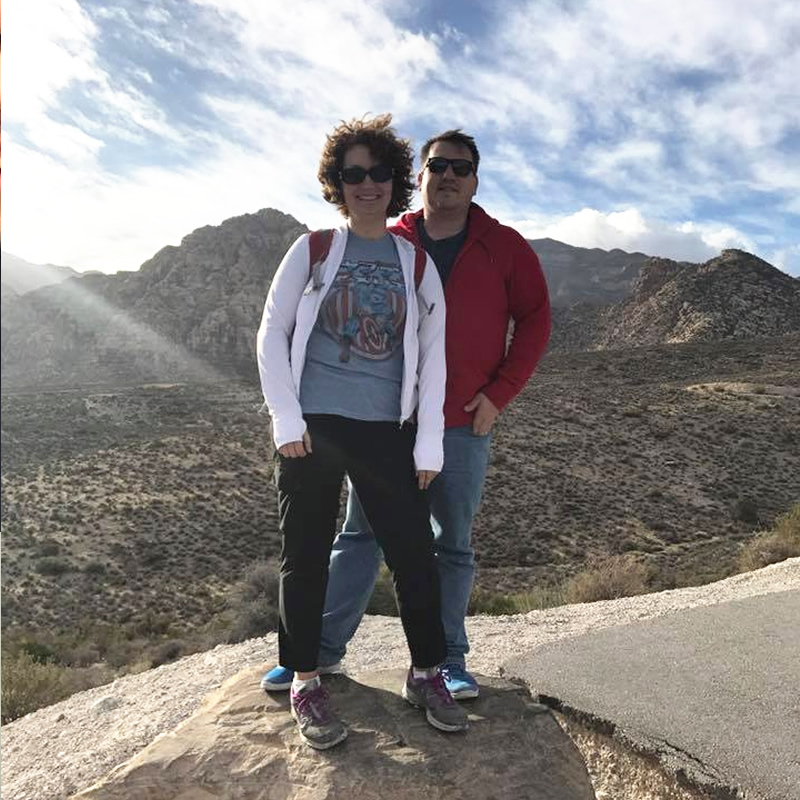 Thanks very much for spending some time with us. We hope you can come visit us at KGU in the not-so-distant future. Good luck with everything and take care, Aaron!
Published: August 2019